Dear parents,
do you remember when you too were children?
…. that pure feeling of excitement waiting for Christmas
…. or when mommy would snuggle with you reading a sweet story
…. running through the meadows or stopping to watch the clouds evaporate
…. they made you dream…..
Give your children memories that will last a lifetime!
Presto nuovi eventi, seguici!
Coro Calicantus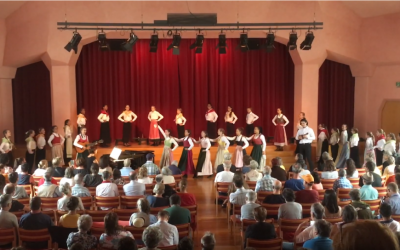 Il Campo estivo Calicantus 2019 riassunto in qualche minuto di video, pieno di energia per seguire il viaggio di questo magico gruppo! https://youtu.be/Y_3knkUFYfI https://youtu.be/Y_3knkUFYfI
read more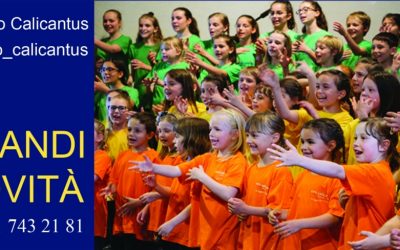 Il coro Calicantus si rinnova nella forma e nei contenuti, con nuovi docenti per i vari corsi e offerte orarie differenziate. Dopo 27 anni di attività e la diffusa richiesta di educazione di qualità che emerge tra la popolazione, Calicantus promuove quest'anno nuovi...
read more
…. the singing of his choir is delicate, free of presumptions and the urge to fascinate with technical tricks and complications… it offers a profound experience and sheer emotion.
Already as a child I realized how lucky I was to sing in this choir and it was already very clear to me that something magical was happening.
In this choir everyone welcomes you, the beautiful thing is that you really make true friends.
You could even come to a lesson disheveled and nothing would happen, you can express your feelings and they listen to you.