Dear parents,
do you remember when you too were children?
…. that pure feeling of excitement waiting for Christmas
…. or when mommy would snuggle with you reading a sweet story
…. running through the meadows or stopping to watch the clouds evaporate
…. they made you dream…..
Give your children memories that will last a lifetime!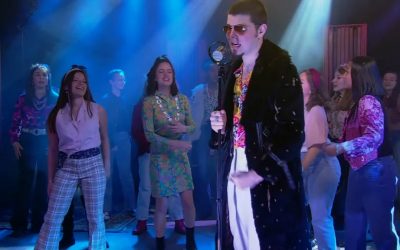 https://youtu.be/frKdzFtJ7tM Cari amici, in occasione della ricorrenza di 30 anni dalla scomparsa del cantante Feddie Mercury, oggi pubblichiamo su youtube il videoclip esplosivo "Somebody to love" dei Queen! In questa nuova produzione parliamo d'amore, di uguaglianza...
read more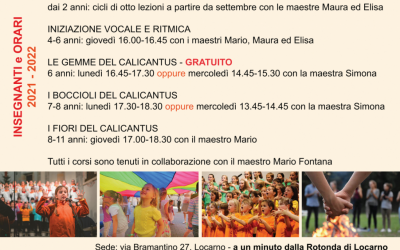 INCONTRI GENITORE-BAMBINOdai 2 anni: cicli di otto lezioni con le maestre Maura ed Elisa INIZIAZIONE VOCALE E RITMICA4-6 anni: giovedì 16.00-16.45 con i maestri Mario, Maura ed Elisa LE GEMME DEL CALICANTUS - GRATUITO6 anni: lunedì 16.45-17.30 oppure mercoledì...
read more
…. the singing of his choir is delicate, free of presumptions and the urge to fascinate with technical tricks and complications… it offers a profound experience and sheer emotion.
Already as a child I realized how lucky I was to sing in this choir and it was already very clear to me that something magical was happening.
In this choir everyone welcomes you, the beautiful thing is that you really make true friends.
You could even come to a lesson disheveled and nothing would happen, you can express your feelings and they listen to you. Singer